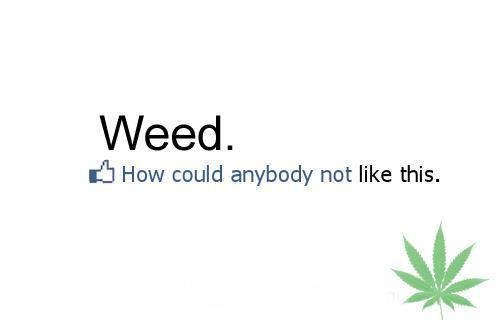 These are some awesome weed tweeters to follow
@HailMaryJane: HailyMaryJane.com is an awesome website, that has daily articles about everything from the latest weed products to the latest pair of Jordan's, with some babes smoking marijuana between those. It is no surprise that their twitter feed is awesome as well. Not only does it forward all of the posts added to HailMaryJane.com, they also tweet all sorts of interesting stories that stoners will enjoy.
@StonerJesus420: He is the Stoner Jesus, need I say more. He tweets all sorts of cannabis related news, so follow him to make sure you stay up to date on all the latest news. Also, he has an awesome podcast on Tuesdays, Thursdays, and Saturdays at 10 pm ET. He is a must follow.
@TokeOfTheTown: TokeOfTheTown is a great weed blog, and Steve Elliot, the site's editor, makes sure to keep you up to date on the latest happenings in the world of marijuana. If you want to know what is going on in the world of marijuana, make sure to follow.
@THCfinder: If you are a medical marijuana patient, you better be following them and using THCfinder.com to find the best dispensaries and medical marijuana around you. They also have a dope blog full of weed pictures. Check them out ASAP!
@TSSCrew: The Smoking Section is another dope site run by John Gotty. They cover music, sports, news and also sorts of other goods. Just check out The Smoking Section, follow them on Twitter, and then you will know what I am talking about.
@justgethigh: Just Get High is a weed photoblog that is full of pictures of beautiful nugs and other 420-related pictures. Make sure to follow them because they tweet awesome pictures daily and other weedy stuff.
@SnoopDogg: It's Snoop Dogg. He is the godfather of weed these days. He is always tweeting about his epic smoke sessions and his tweets usually includes tweetpics of the ridiculous weed and blunts he is smoking. Gotta respect someone who pretty much only smokes blunts. Must follow.
@RealWizKhalifa: Wiz Khalifa smokes a lot of weed, and makes some awesome music. Much like Snoop, Wiz is always tweeting about his smoke sessions and the epic amount of joints he smokes. You also gotta respect someone that only smokes joints. Must follow.
@TreeJTV: TreeJay is part of Mac Miller's entourage, and is also a prolific weed smoker, blogger and connoisseur. He has some hilarious tweets, and usually tweets a bunch of pictures of what he is smoking on. Daily, he lets users know when he is awake with his catchprase tweet "I'm up, breaking trees down."
@420_Alert: Pretty hilarious concept concept. Just sends out a tweet every hour at 4:20 alerting stoners where in the world it is currently 4:20. A must follow for those dedicated stoners, who don't like anything more than smoking at 4:20 (no matter where in the world that may be).
@HIGH_TIMES_Mag: The official twitter account for High Time Magazine. Every weed smoker ever has heard of High Times Magazine and they tweet a lot of interesting weed-related stuff. All stoners should be following them.
@Stillblazingtho: The dude has over 620k followers and is the most popular weed related account on Twitter. From quotes to dope pictures, @Stillblazingtho is a must-follow Twitter account for an stoner and even entertaining for non-smokers.