Did you miss Banger Week by The Slow Mo Guys on YouTube? It was a week filled with daily videos of stuff exploding in slow motion and filmed at up to 15,000fps (frames per second). They make some pretty cool videos as you actually get to see the explosion frame by frame, which is pretty heady. Over the week they explode a Peruvian fertility statue, bowl of cereal, lego house, a globe, and tins of paint.

Remember these guys are professionals and please don't try these at home.
How to watch the videos: Simply click on the image and the video will magically appear on the page as an enlarged pop out that can be closed by clicking anywhere on the screen.
Day 1: Exploding Fertility Statue
A Peruvian fertility statute exploding in slow motion and filmed at 2500fps. Heady stuff!
Day 2: Exploding Bowl of Cereal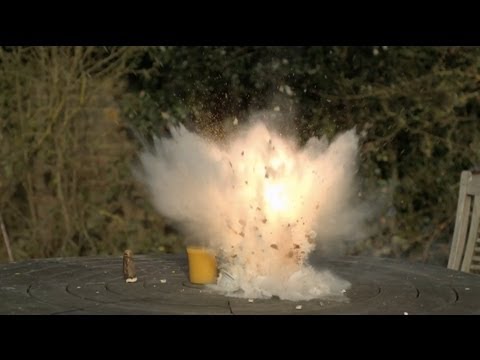 Check out a bowl of cereal exploding in slow motion and filmed at 2500fps. I didn't even know you could "explode" a bowl of cereal, but it's pretty cool!
Day 3: Exploding Lego House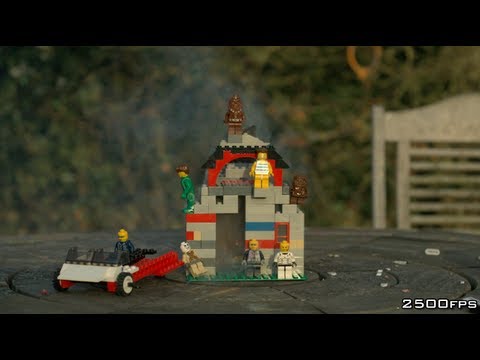 Another classic video. This time the guys explode a lego house! We all know how big of a pain it was back in the day to separate legos after building something, but this might be a little too much.
Day 4: Exploding Planet Earth (A Globe)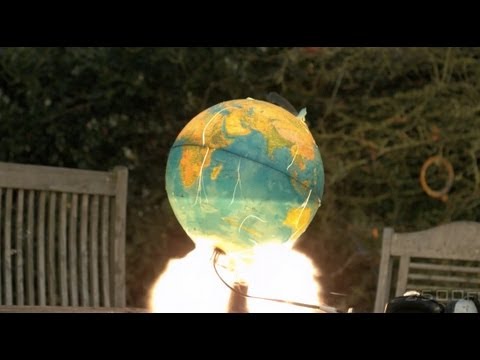 Here, the guys explode a globe in slow motion and it's some heady stuff! My favorite part is at the end when they show a reverse motion shot of the explosion in slow motion.
Day 5: Giant Paint Explosion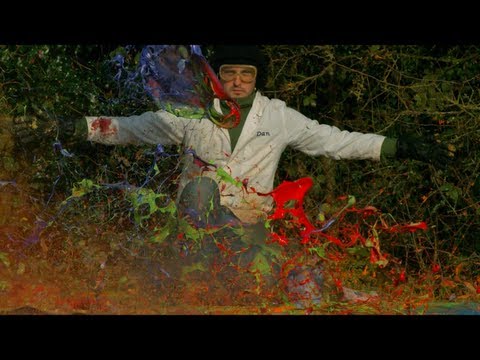 To culminate "Banger Week," the guys exploded cans of paint in slow motion and filmed it at 2,500fps. The guys say this was the messiest explosion yet.